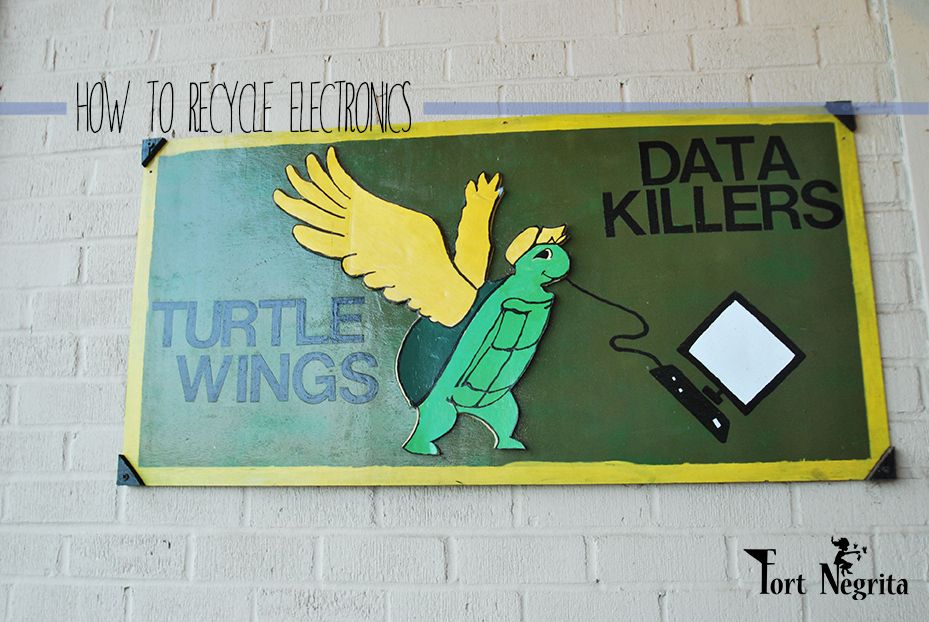 Do you have a bunch of antiquated electronics hanging around your crib? Like the off-brand Palm Pilot that you never took out the packaging or chargers from those Blackberry's you lost ways back?
Yes, we all have a stash of unused gadgets (and the cords to match!) somewhere in our homes.
Luckily, there are plenty of recycling options in DC/ Greater Metropolitan area that take your old technology.
I took two shopping bags of items to
Turtle Wings
in Capitol Heights, MD. You can also take items to
Best Buy,
which has a pretty thorough recycling program, Radio Shack and most cell phone retailers, but I'm an avid supporter of local businesses, so off to Turtle Wings I go.
Turtle Wings' story is similar to my own. In the early 2000s, Turtle Wings founder, Elizabeth, was ready to update her computer and couldn't find a place that would take her bulk machine from the 90s.
She took matters into her own hands and started Turtle Wings!
I also think Turtle Wings takes a lot more than one of those electronic stores. I dropped off a bag of loose cords (everything from AV cords to fuse wires), two old Blackberrys, a broken digital camera and a broken waffle maker (seriously, a waffle maker!).
There are a few things Turtle Wings will not take, check out the list
here
. For more places in the area that accept electronics check out the list on
earth911.com,
try to stick with a local option.
Happy Recycling!