• Eco-Tourism • Travel
for my last full weekend in south america, i knew i wanted to take a solo trip. i had three choices: arica, the northern most chilean city, but also super far from valdivia, it would have required a plane and i really wanted to take the bus. two, i could have went to chilloe, chile's quiet little patagonia island with a cute penguin population. three accross the chile/argentina border to bariloche.  after reading about one of the mot praised trails in bariloche, and my hunger for more passport stamps, i went with bariloche.  here's a quickee on my trip.      i can recall all of the best times of my life: mountain biking in the andes, my undergrad graduation night...
---
• climate change • Eco-Tourism • Travel • Zero Waste
As cool, calming and tranquil as water can be, the universal solvent has been the hot subject of many discussions since the summer. Dakota Access Pipeline, that's a water problem. The Southeast's record breaking drought since the 1960s, that's a water problem. Flint, Michigan's water scandal, that's a water problem. Even 2016 being the hottest year on record, that's a water problem. SIDEBAR: I'm also sharing photos from my trip to Joshua Tree, with my beloved 'community.'OK Ree, why do you keep talking about water?We can thank our entire existence on two things: the water and the sun. Water is...
---
• climate change • Eco-Tourism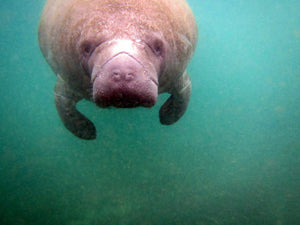 It's that time again, when central Florida's major news channels do their inaugural Manatee Awareness Month story. The news anchor starts by talking about the sea's most gentle animal and how the momma manatees are so cute with their calves, they visit a wildlife conservationist that gives tips on how to protect them and suggested places for visiting manatees. The science behind manatees' annual trek to the warm springs of central Florida is a habit of survival. Manatees (like us!) are mammals and are at risk of hypothermia when their bodies get too cold. They spend most of their lives...
---
• Eco-Tourism • Travel • Zero Waste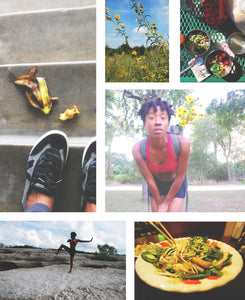 (Click here for photo album.) Traveling to Austin for SXSWEco was one of the highlights of my year. What I didn't realize until after attending the conference was that some of the biggest impressions on my life including: watching Bill Nye the Science Guy as a child, reading The Upcycle three years ago and my forever relationship with hip hop all shaped my role as an environmentalist. MEETING PEOPLE One of the best things about conferences is the people that you get to meet. In the average 27k days a human lives we only have a couple to meet with...
---
Monday, I spent the entire day volunteering at the registration desk at SXSWEco. Here's why. I'm notorious for volunteering at festivals. It's the best way to attend a conference your press to go to while saving hundreds of dollars. Sure, I have to pay for a plane ticket and lodging, but I also get access to the the same workshops and sessions that paid attendees have access to. Nonetheless, it was a long day, so not much outside of answering "there's no such thing as stupid questions" questions. But I did get a chance to hangout at Congress Ave bridge...