Sua is officially the beach of adventure, for me at least.
I fell in love with it quickly because the beach is calm compared to others in Esmeraldas. I don't like anything over saturated, that's why I like finding the hidden gems of life (it drives my king crazy).
Sua is about a 15-minute bus ride from
Atacames
. The beach has a short shore, and there's a few steps between the last wave and concrete steps and rocks. You can hear the waves crashing against the concrete wall in most spots on the beach.
We went to the end of the beach, where there were beautiful rocks and houses situated between dark spaces. The water is still and the sea water is clear.
Sua is tranquil and all, but a jellyfish sting on the bottom of your feet is an easy way to set your world upside down!! Yes, on the way out the water I accidentally stepped on the poor little guy, and in return he gave me a huge ZAP!!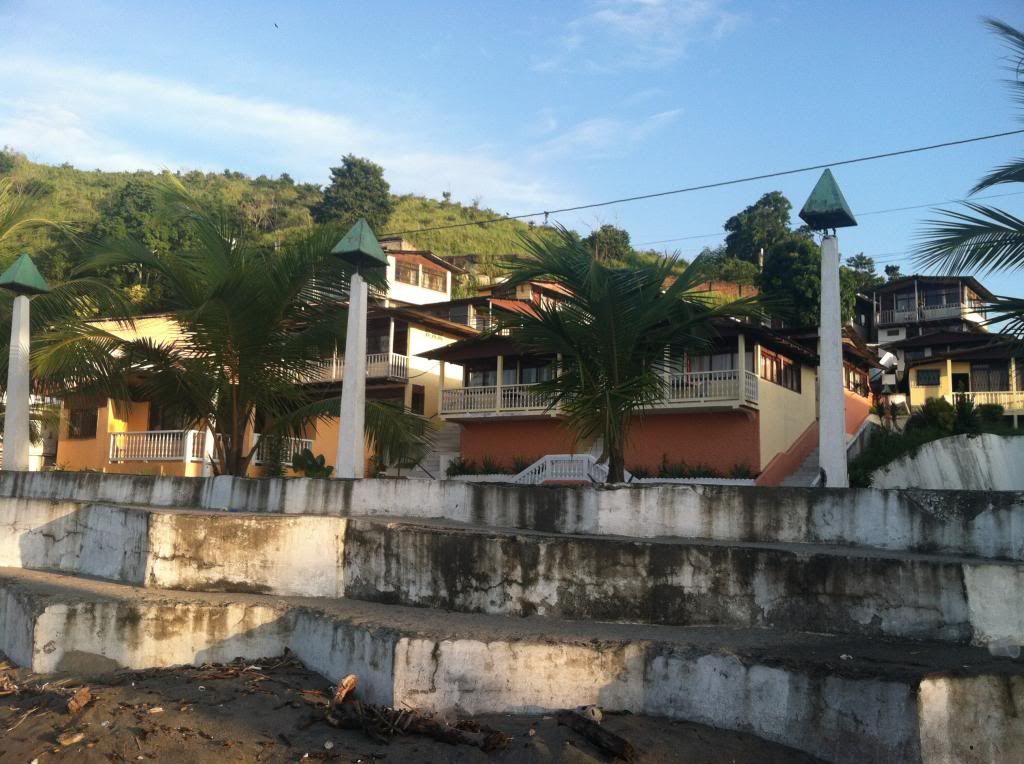 Worst part about it is I felt one graze my skin a few minutes before, and that's what prompted us to get out. Timing is everthing people, everything.
We tried a few quick tricks to take the pain away, one including a urine sample, but I digress.
Even the taste of sweet madura couldn't ease my  pain.