Call me a pyro but I blame the Sag in me. Guilty!, but I like to play with fire. I love the smell of matches and the smoke that lingers after you blow out a candle.
We make these bonfires on the beach at night, up until lately it's been the best part of the summer, but I will warn you the beach is dangerous at night in Ecuador! #iknowfirsthand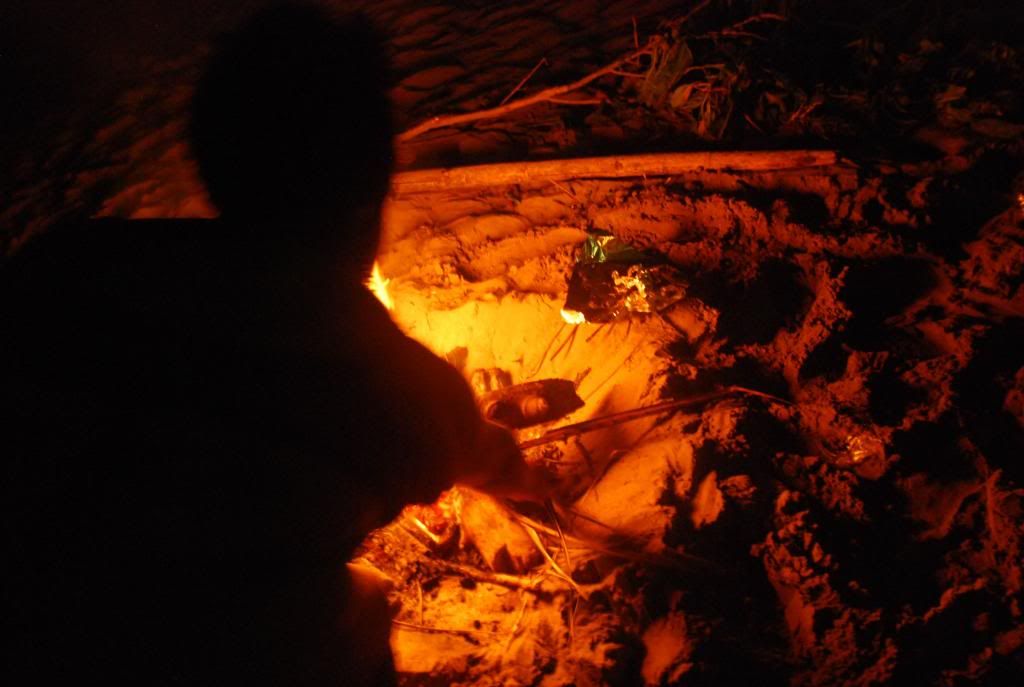 Making the fire is the most consuming part of our bonfire, more specifically collecting wood. We walk a bout the beach and neighborhood and collect what we can find. Then, we dig a ditch place flash-fire contents (dry leaves) at the bottom and build the wood in a pyramid-like shape.
Next, Supa and I huddle up to light a match whilst the wind and damp air takes out the fire within 2 seconds of ignition. We try about 10 matches before we make it burn long enough to ignite the paper.
Paper to leaves, leaves to wood, we spend a good 15 minutes adjusting the wood before we place our food in the little nooks and crannies of the fire. Peppers, onions and a Tupperware of guacamole for me,
salchiches
for Supa and pineapple for dessert.
Somewhere in there I do my warrior dance a mix of Zulu, make-believe Capoeira and other course
backin' that thang up!
We talk, watch the stars, take off our clothes, listen to tunes and keep the fire alive. Like Dom says "It was Beautiful."