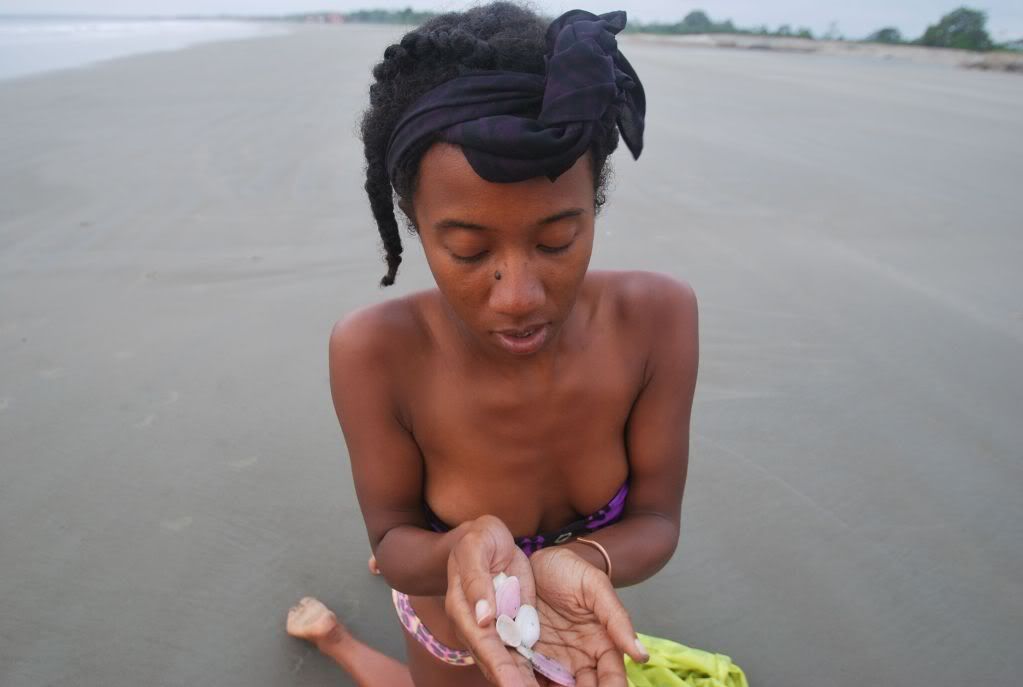 Alas, I've found my favorite beach in Ecuador! Supa and I explore a new beach each Sunday. I like to think of it as a weekly baptism, you know, submerging in water like kinfolk do.
We traveled to Mompiche for a weekend rendezvous and found paradise. Everything you can think of on a perfect beach is in Mompiche. Tranquil waters and waves, non-intrusive sand, scenic hill backdrops and a community only slightly touched by gringo conquistadors.
We found plenty of creatures and things at this beach including jellyfish, this purple heart looking thing (below), sea worms and shells! I'm 20-something and still enjoy taking a few 'treasures' home with me.