Claiming something as the best  is always a bold statement. It means that nothing has been greater prior, a true way to say 'life hasn't been great up until this point.'
Before coming to Ecuador Supa and I made a list of things I wanted to do while living there for three months. Visiting Chota Valley, making it to the poor man's Galapagos and doing a 1-day bike ride in Quito's tundra mountains.
Friends were coming in town Memorial Day weekend, and since we would have to make our way to Quito, we figured it would be the perfect time to do the bike ride.
The morning of the bike ride, the air was chilly, the sky was chilly and that awful misty rain would float onto our faces every other five minutes.
It took us about an hour to get to the top of the mountain, and once we were there the air went from cool to cold, and the mist changed to steady rainfall. How beautiful! (
said no one
)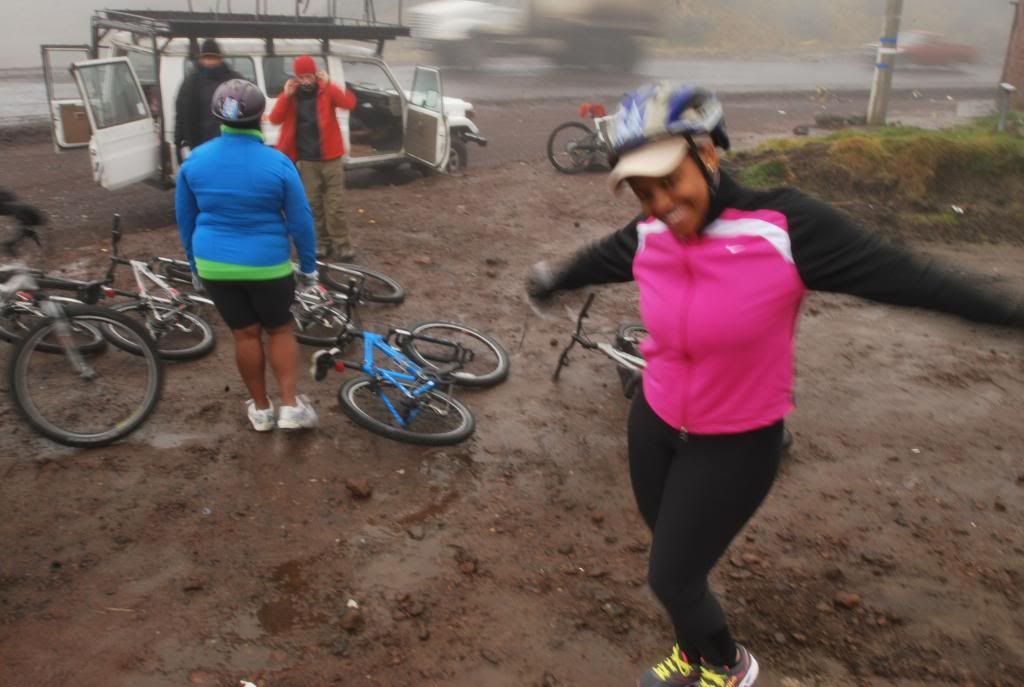 The first portion of the bike trail was about a mile long. It was bumpy, and minus the rain and mud splatting in my face, I'd define it as moderate. Our tour guide, Mateo, told us that the rest of the ride down the mountain would be more intense and even muddier. He offered people unwilling to ride a chance to get in the vans and to meet us at the bottom of the trail, he would offer up the van a few times on the trail, but let me just say never for a minute did Supa or I think about getting in that van.
It got real after that first mile, I was certain because Supa's entire foot sunk into a puddle of mud. At that point I couldn't worry about the rain, the mud or the animal poop along the trail.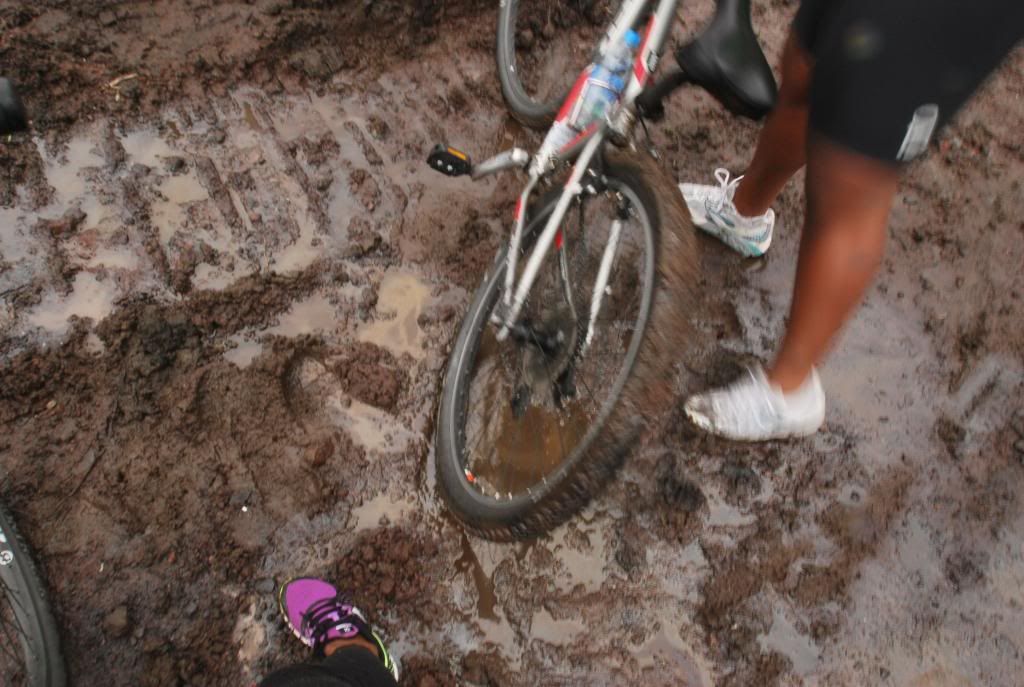 The rocks were much bigger during the second trail and I would lose control of the handle bars. My hands ended up getting pretty sore from gripping the breaks trying to keep from shooting down the mountain. At one point I came to a hard curve and fell of my bike. Go team!
The second trail was the most intense, but we were soon rewarded with a trip to the Papallacta Hot Springs. It's a huge jacuzzi steam EVERYWHERE! And since we took our trip on a cold rainy day, it was good to warm up.
We ended the trip weaving in and out of the mountains on an old railroad track, which is now a permanant bike trail.
That night, we ate good and made new friends.