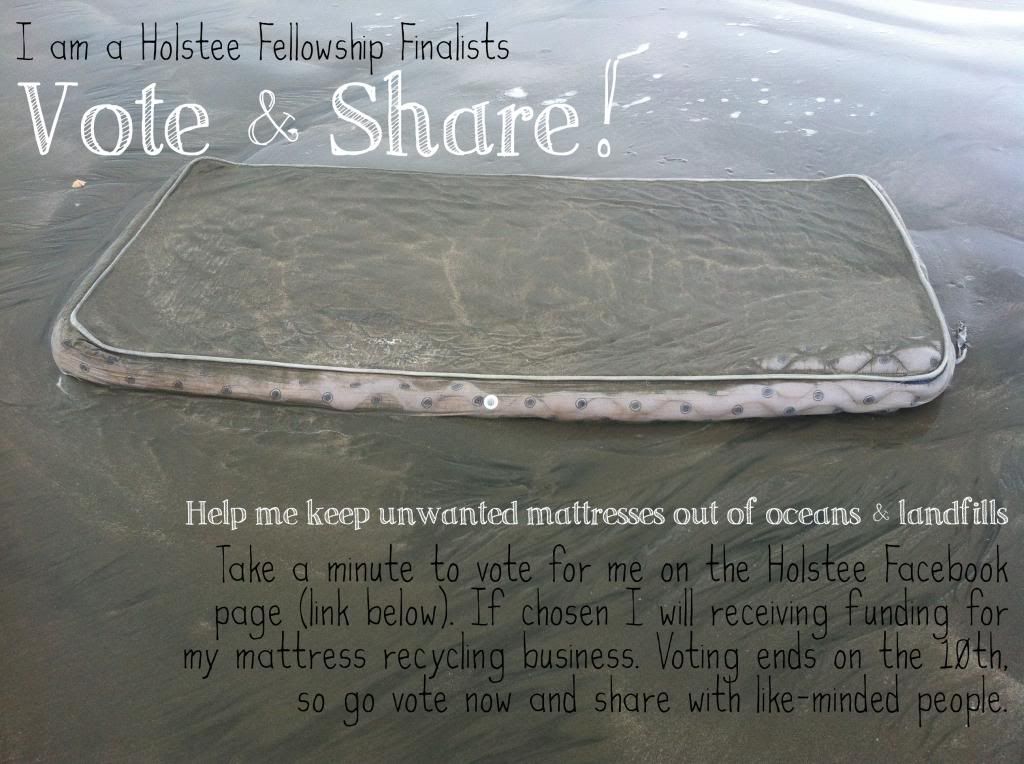 Hello fellow fort brethren! I come to you today with great news! I've been chosen as a finalists for the Holstee Fellowship. Holstee is responsible for that
'This is Your Life' manifesto
you've probably seen floating around Pinterest/Tumblr and the likes.
If I win I will receive funding for my mattress recycling business, which I've been planning to launch in October of this year.
I'd love for you to vote for me on the
Holstee Facebook Page.
You have until July 10th to vote, so make your way over there pronto! Also share with like-minded folk. It helps when you put a little word of mouth into affect.
I am excited about the news and know that gaining this fellowship will help me with the means to kick start the biz. That's good news for all in DC, Maryland and Virginia, who would love to recycle their mattresses instead of sending them to a landfill to emit chemicals into the air and water stream.
You can learn more about mattress recycling on
my original post,
it's pretty much the whole reason I started this blog.
I'm thanking you now for voting because I  know you will. Happy Recycling!