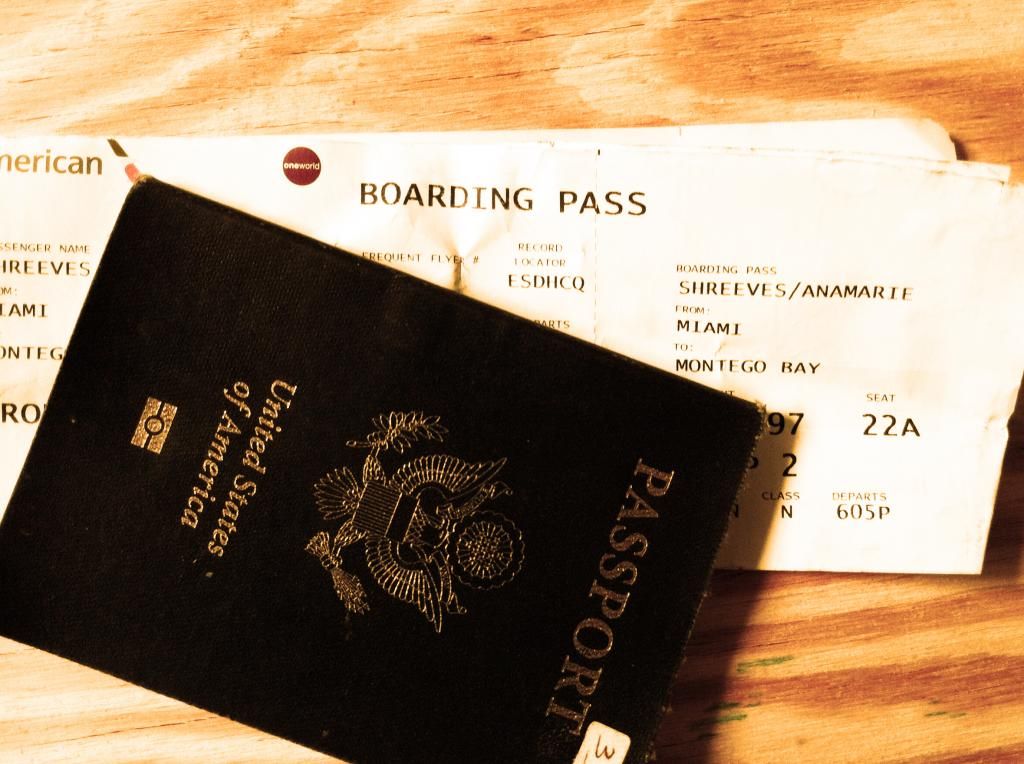 More than wanting to sit on the drool-worthy beaches of Jamaica, I really wanted to put my Zero Waste skills to work in another country. Just from reading fellow Zero Waste blogs I knew the standards vary from place to place. 
So how did I do for eight days in Jamaica? I only garnered five single pieces of trash independently. That's two sets of flight tickets (ATL>MIA MIA>MBJ MBJ>ORL ORL>ATL) and a receipt. But the group visited a super market (bad idea!) the first day we arrived and everything came packaged.
Shop at The Local Markets
The first day we arrived to Mo' Bay we went to a super market, much a like a Walmart. Very bad idea, because this store was central to much of the tourist area in Mo' Bay they were a bit more highbrow in tactics. I would say 90% of the produce came packaged. Go to local markets in lieu. There are stands on the side of the road or small shops in-town. Shop with the locals, who aren't impressed by poly-wrap and Styrofoam.
Keep Zero Waste Essentials on Hand
I wouldn't leave out for the day without my Zero Waste necessities. That's a mason jar (with water), Tiffin box (with snacks), a spork, a stainless steel straw and a cloth napkin. I can't tell you how handy a stainless steel straw is when a quiet man at a stand cracks open a fresh coconut for you.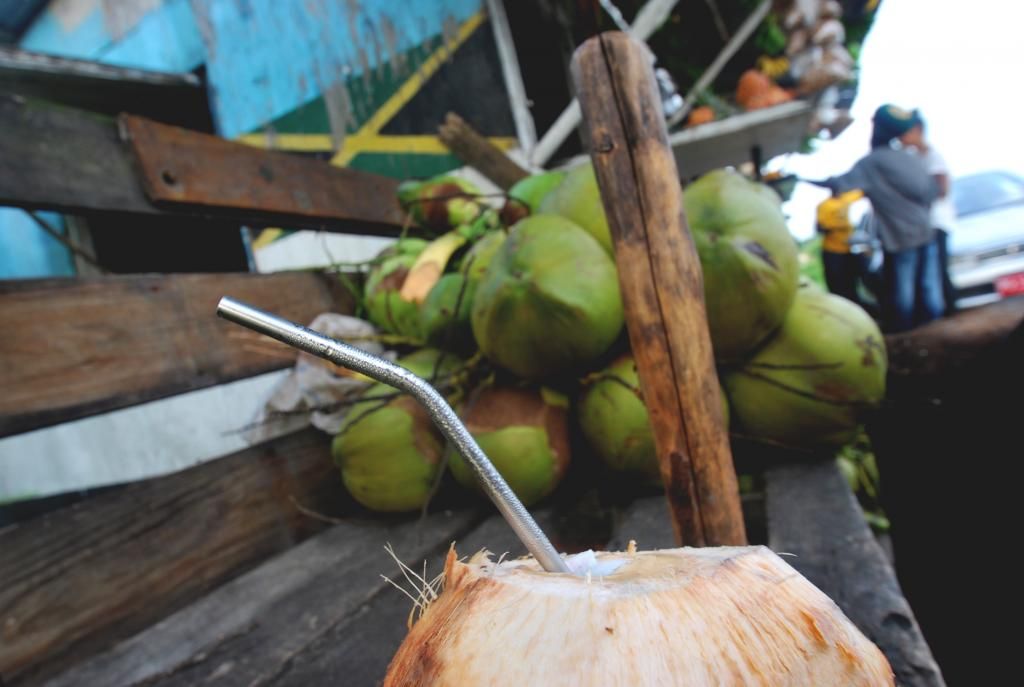 Check to See How Things Are Served
Before ordering take note of how things are served. Does it come in Styrofoam clam shells? Are there options to dine-in? Plastic cups or glass? This can be done with a quick observation of people that are ordering ahead of you. Ask if they can place the items in your personal jars. Request no silverware, napkins or straws.
Deny Straws Before They Make Your Drink
Jamaica trips are laced with Pina Coladas and fresh coconut. Stay ahead of the game and request no straws.