There's a
riddim
in his bounce as one foot raises, knee nearly pointing towards the clear blue sky, then stomps down on the bare-cracked patch of land. A slight dirt cloud rumbles underneath the tattered black Nike SBs dressed with green and red accents. The gait is profound as if every step is premeditated, and the moment in between each stride is a firm decision to
step on Babylon
.
Honey-brown ropes of hair sway back and forth against his khaki shirt, and then the trance slowly sobers up as he touches the fuzzy leaf of a plant then looks up with his slit-like eyes and says "Search My Heart." As his worn hands pluck the stems, he tells a few uses of the plant including heart health, which is probably how it got its name.
A humble king of Westmorland, Sinco is the best teacher of the Earth's natural remedies. He can eyeball any shrub; tell you the name and one of his personal favorite ways to use it. He's independent in the truest form and dismisses any Bob Marley listenin', crochet garment wearin' individual that claims to be Rastafarian, but doesn't grow his own food.
Sinco depends on no one to feed, clothe, and shelter himself, and over my five days of being with him, I quickly ordain him as the Zero Waste Godfather.
SIDENOTE:
What I really haven't discussed on my blog much is my life goals, but one of them is nurturing a self-sustaining community (commonly known as off-the-grid) in which Zero Waste culture is a driving force.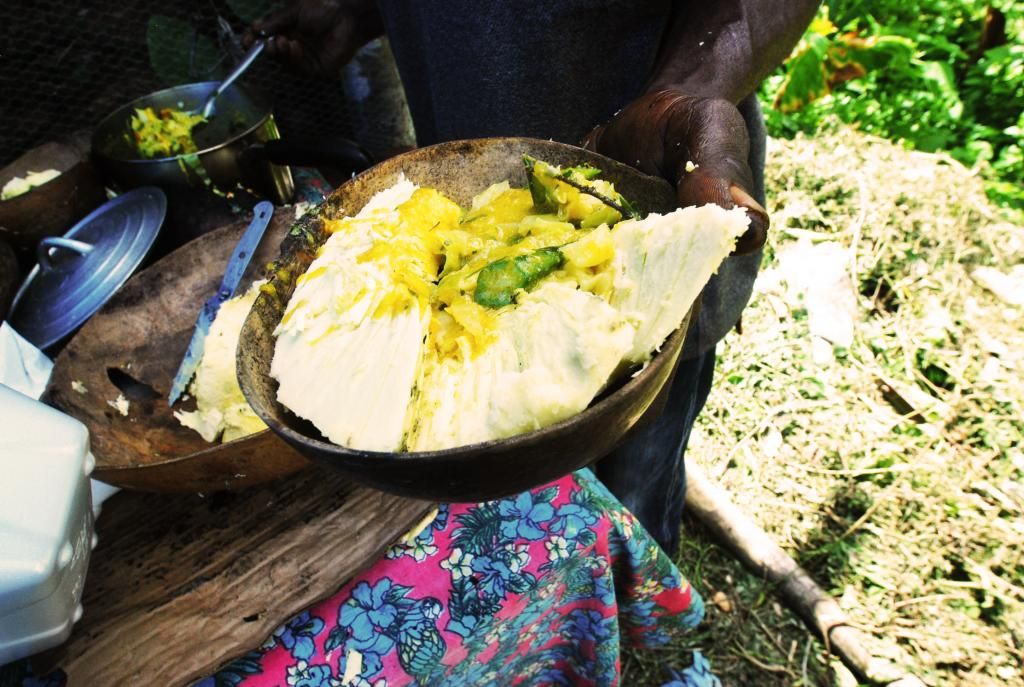 There is irony comparing my Zero Waste habits to Sinco's. Only three months ago, I deemed myself a Zero Waster, began to follow fellow Zero Wasters and hashtagged #zerowaste #notrash #wastefree on Instagram. Sinco on the other hand has done none of the above, but Zero Waste life is essential for the Rasta and if I told him people were only recently adopting his everyday habits he'd probably think "Silly girl".
Although we share different transitions into the Zero Waste life, the paradigm is the same. Spending close to a week with Sinco, I picked up on the commonalities between Zero Waste Life and Rastafarianism. Here are some things we have in common:
Preparation before leaving out of the house.
I pack my Tiffin with snacks, a metal spork, napkin and Mason jar. Sinco packs a bucket full of items he will use to cook and eat throughout the day. The bucket includes fresh produce, knives, cooking utensils, a few calabashes, a couple of pots, a grater and towels. He's very particular about where his food comes from and won't risk eating food that is not I-tal.
Declining to eat with disposable dining ware.
 We both say no to plastic /Styrofoam ware.  Sinco only drinks water he gathers from a mountain spring near the land he owns. That means, no bottled water for the both of us.
Cooking from Scratch.
My waste free life prevents me from buying many items that comes in package so I'm typically making my own pasta sauce, granola, salad dressing and jam; items most people just buy. Sinco's perspective is a little different, but because he doesn't know who, where and how items are packaged he will steer away.
Growing Food.
I'm not quite at this point, but Sinco has land filled with produce. His land includes plentiful of crops. Mangos, avocado, moringa, corn, cabbage, breadfruit and ackee; just to name a few. He also grows his own rice! RICE PEOPLE!!!
Waste Not, Want Not.
I'm always looking for ways to re-use items until they're gone. Produce scraps turn into plant food, and then go into the compost for nutrient-dense soil. Old shirts have been turned into rags, and I recently picked up a coffee table on the side of the road. Sinco uses corn husks to roll his tobacco, and plants his mango seeds.
Over my eight days in Jamaica, I came to the realization that Sinco, the Rasta, is the quintessential Zero Waster. It was a joy learning from him, and it's my goal to be like the Godfather.
Natural Mystics!