Ron Finley,
my hero!
Ron has made initiatives in South Central to build community gardens in unused land owned by the government, and would you believe people had the nerve to complain about free locally-grown produce!?!?
I live in DC where I see great differences between the affluent, transitional, and 'urban' areas of the city. Take a look at
the
USDA Food Desert Map
and you can see which part of the cities are starving for fresh produce.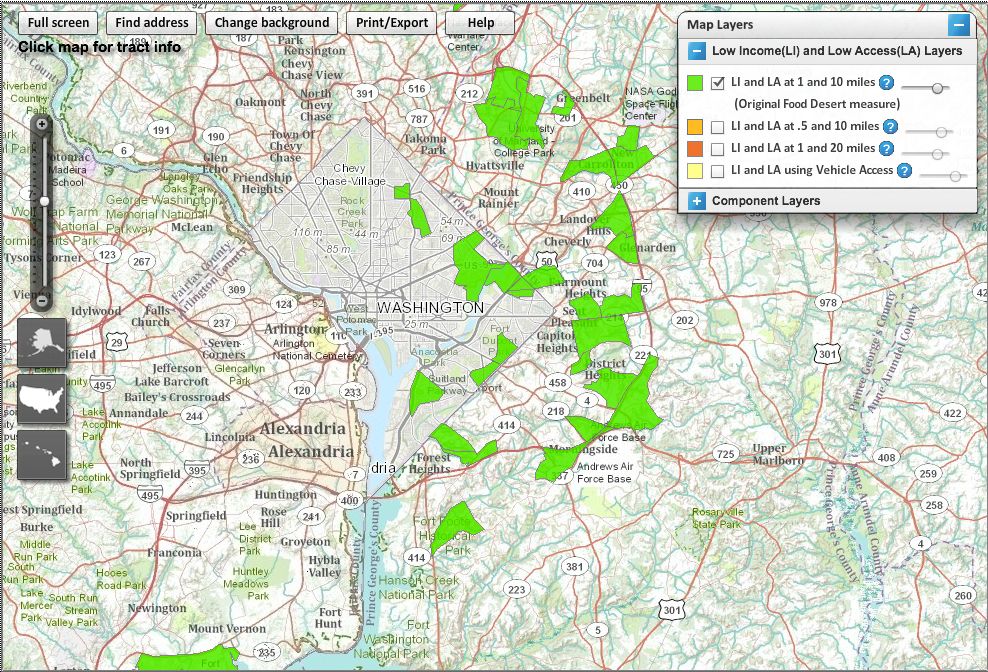 Unfortunately, it's the lower income or 'urban areas,' in the risky fluorescent green.
Who's to blame you ask? Well, a couple of years ago the government funded a $900,000 Yes! Market east of the Anacostia, hoping to bring the first healthy food source to the area, but it didn't have one profitable month and
closed in November 2012
.
People have to open up their pallets, and improve their eating habits.  Ron says "if kids grow kale they eat kale." Well I think that goes for grown ups too.
Get Gangsta, grow up and grow something, bih.