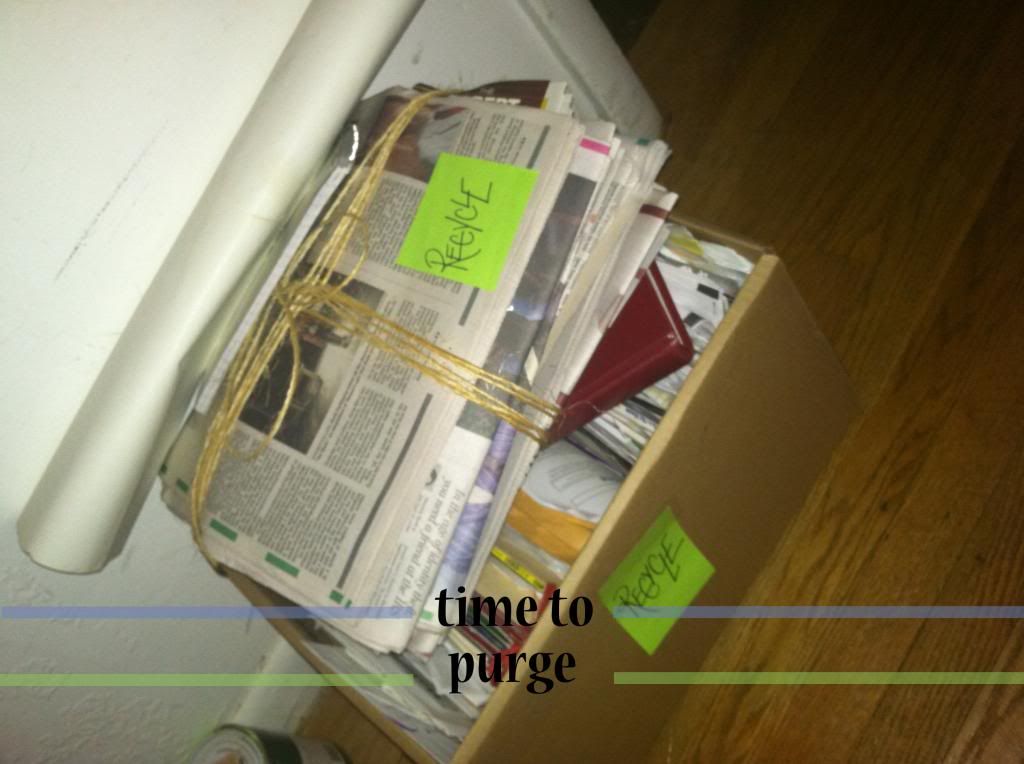 I'm leaving in 15 days to go to Ecuador. YIKES!! I've been throwing away (ahem) disposing responsibly, of much of my items.
Along the way I will be giving information on how to properly dispose of items to decrease the amount of crap that enters a landfill.
I also moved back with my
parentals for the month before I leave and decided to get rid of a bunch of stuff from high school. Yea, that library book on the U.S. Civil War is looking REEEAAALLLL necessary, not.
Up above is a box of old papers, I've collected. My room looks like a zoo and I took pictures, but they're so unflattering that I won't share.
I'm throwing out a bag of wire and plastic hangers (
P.G. County's recycling center
takes those), and old desk (Goodwill pick-up on April 16), four bags of
old clothes
(Goodwill), old knickknacks/room decor (Goodwill), one reusable bag full of loose cords, antiquated electronics, Blackberry,etc, (
Turtle Wings
) and old clothes unworthy of a trip to Goodwill.
Within the next few weeks I will breakdown how to recycle all of these items in the DC Metro area.