Sand and sea is the name of my game! I live in Tonsupa, a beach city of the Esmeraldes Province, and it looks like I will be spending lots of time in Atacames too! I guess, I'll have the stinch of the beach on me for the rest of my life. Sounds good to me!
Atacames is a lively city to visit. Most of the buildings are painted in pastels, there's the contiunous sound of bachata music on all corners of the city and depending on where you are you can get a wiff of the ocean breeze.
The Bercy's English education center is in Atacames and that's why I know I will be here often. I enjoy watching to Bercy's communicate with the people of Ecuador they have a sense of belonging and the natives welcome them with open arms.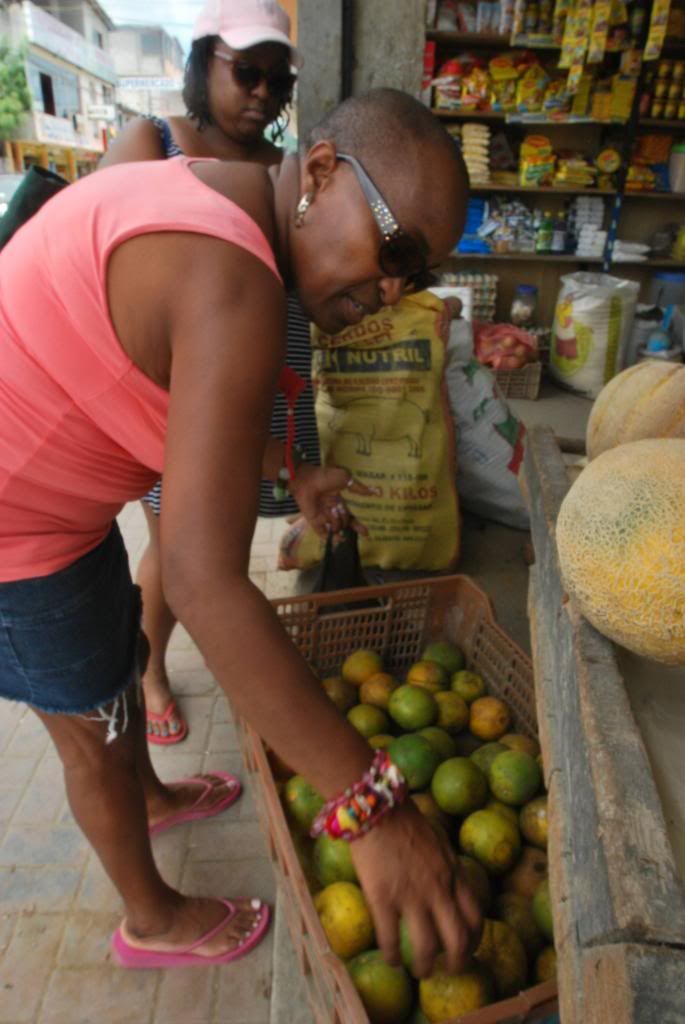 We stopped by a few
las tiendas
to stock up on vegetables and fruit. I caught Mrs. Bercy grabbing some oranges.
We made two trips to Atacamas that day, after dinner, which Supa and I joke that it's more like
linner
(they eat at 3-4pm), we heading back to teach classes. Can you believe it's only 25 cent to ride the bus and that price is regulated by the Government!?
The students reviewed an exercise sheet, listened to Michael Jackson (what's English without a little MJ?) and discussed words on the map. I was a little intimidated at first to teach, because my Spanish is a bit in and out, but it worked out. Whew!