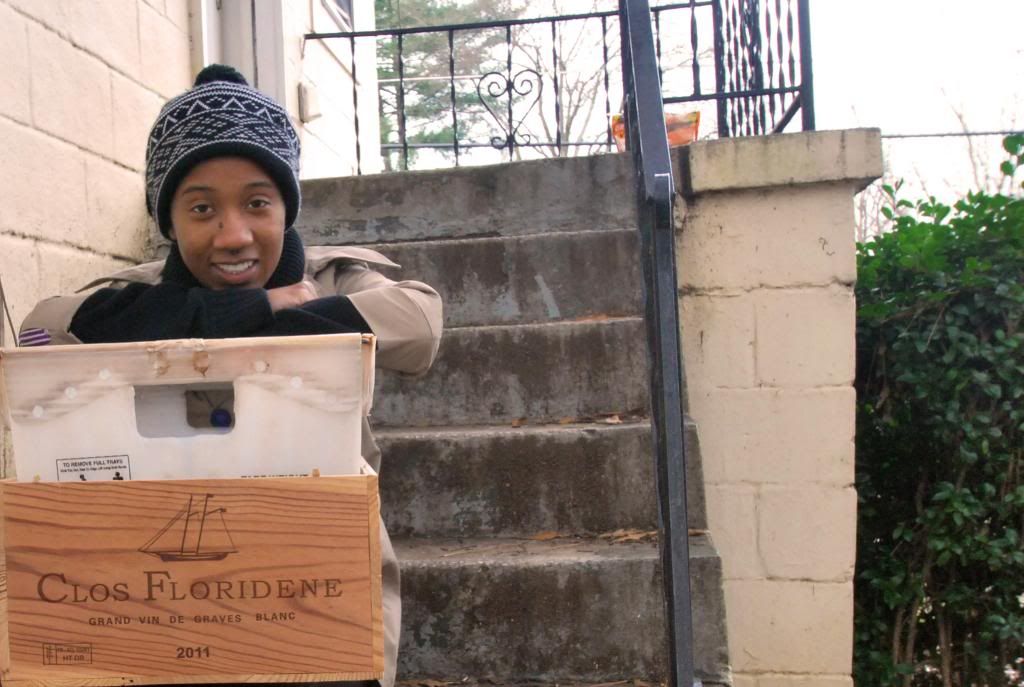 Cheers to 2014! I feel great about this year for reasons I cannot explain! There's so much great energy happening around me that it's hard to ignore the possibilities.
In the cold-wet end of 2013, I moved into a new place (it's a duplex!) and it was SO refreshing. I had been living with friends for a few months and it was the perfect transition into the new year.
With moving I had to be sure I wouldn't cause too much ruckus on the planet. So I came up with little small rules that would keep the waste to a minimal. See below.
 Kitchen materials made of only natural materials.
Yep, you heard me right. So far, everything in my kitchen is made of glass, metal, natural textiles, wood or bamboo. I have a few misc. items i will reuse for winter sowing, but other than that it's all natural.
Pack items in something other than cardboard boxes.
In preparation for my move, I had been going to a local wine store grabbing wooden wine creates; they're awesome to pack stuff up in and you can use them later for storage and decor. I also went to the local post office for some crates, they quizzed me about my intended use and I gave them an ambiguous nod and went on my way. Be sure to take them back!
 Wrap glassware in shirts and linen.
Why use newspaper when you have the perfect glass protectors in your closets already??
Use luggage and travel bags to pack items.
And if you don't get my point by now; ditch the cardboard boxes altogether. 
 Buy Bulk!
If I needed anything in package I buy it in larger quantities so it will be less waste.
I will talk much about other move-in tips like how to get those pesky sale papers from coming to your house and requesting a recycling bin soon. Stay tuned!