Hello Lovebugs!
It's that time of year when the mythical romance sprite strikes us all with love fever. I don't celebrate St. Valentines day with my partner, but I do however host a love party with some of my closest friends. We eat aphrodisiacs and talk about loving our selves, dealing with emotions and beaus. Imagine the estrogen levels in the spot like this; need I say a box of tissues is handy?!?
I typically handle the invites. I've come up with the cutest little invites, and now that I'm adapting a zero waste life, I really had to get crafty with the invitations.
The best way to come up with zero waste invitations is to surveillance your home for anything that's not being used but could be a perfect addition to your homemade stationary. For me, it was a wine bottle gift bag I got from an old co-worker as a parting gift and an issue of Creative Loafing.
What you will need
Newspaper sheets cut into perfect square shapes, decals to seal the envelope, tape, acrylics paint, permanent marker or chalk
Instructions
1. Fold your paper in half diagonally. Make sure the point of one end meets with the other equally. Reopen and complete for the opposite side.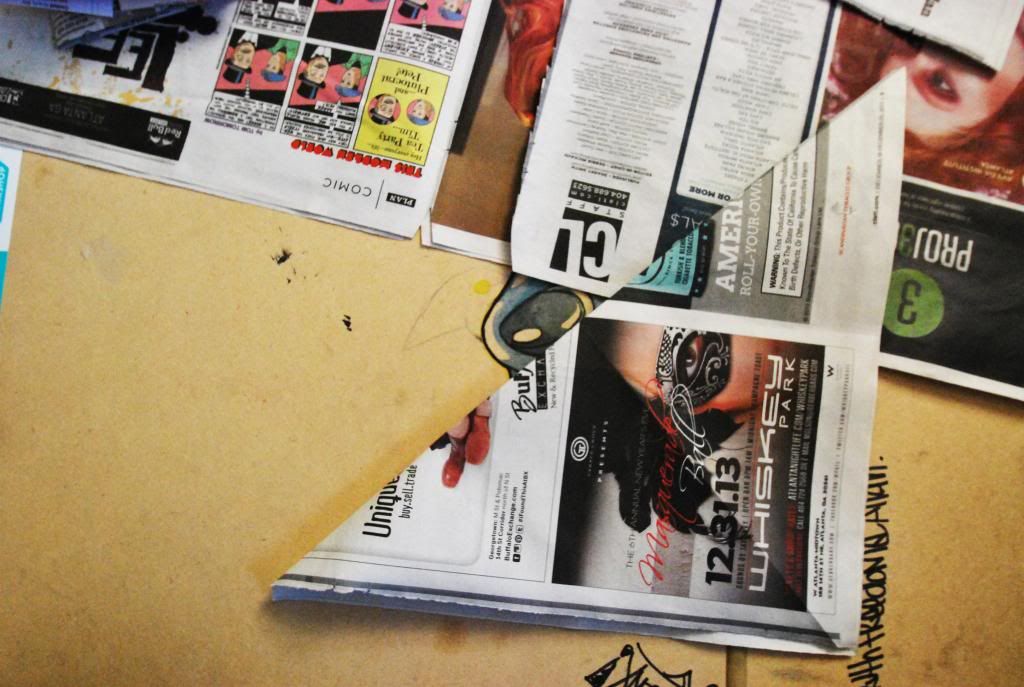 2. take each of the four edges and fold them to the center of the square. *Note: Thanks to your fist two folds, there is an 'X' in the middle of the paper, use this as a guide keep the card symmetrical.
3. Flip the valentine on the other side (flat surface) and paint any color you wish. I went with a dark color so I could use chalk to write my message.
4. Let it dry.
5. Once the valentine is dry, open up the fold folds. There should be four visible rectangles and four squares around the edge of the valentine.
6. Cut off the four squares. You should now have four rectangle tabs for folding.
7. Write a message in either chalk or permanent marker.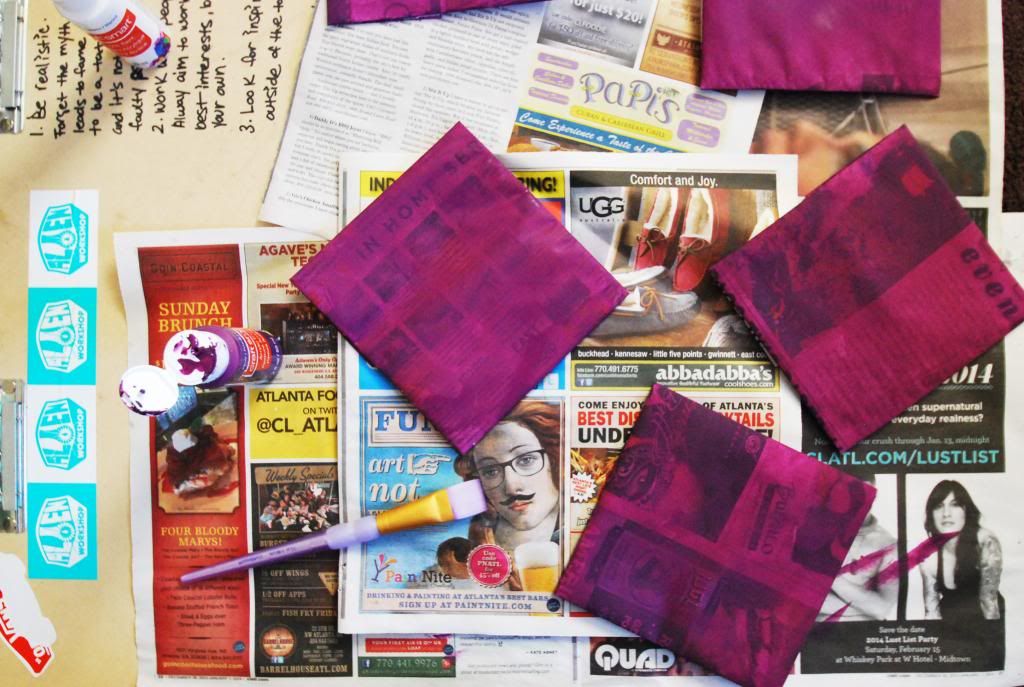 8. Fold the vertical rectangles first, then the horizontal rectangles.
9. Place your 'seal' element in the center of the valentine. *NOTE: Mine are hearts I cut out of an old gift bag.
10.  Place a piece of tape along the meeting point of the folds. Besure to cover you decal.
11. Address, stamp and send!