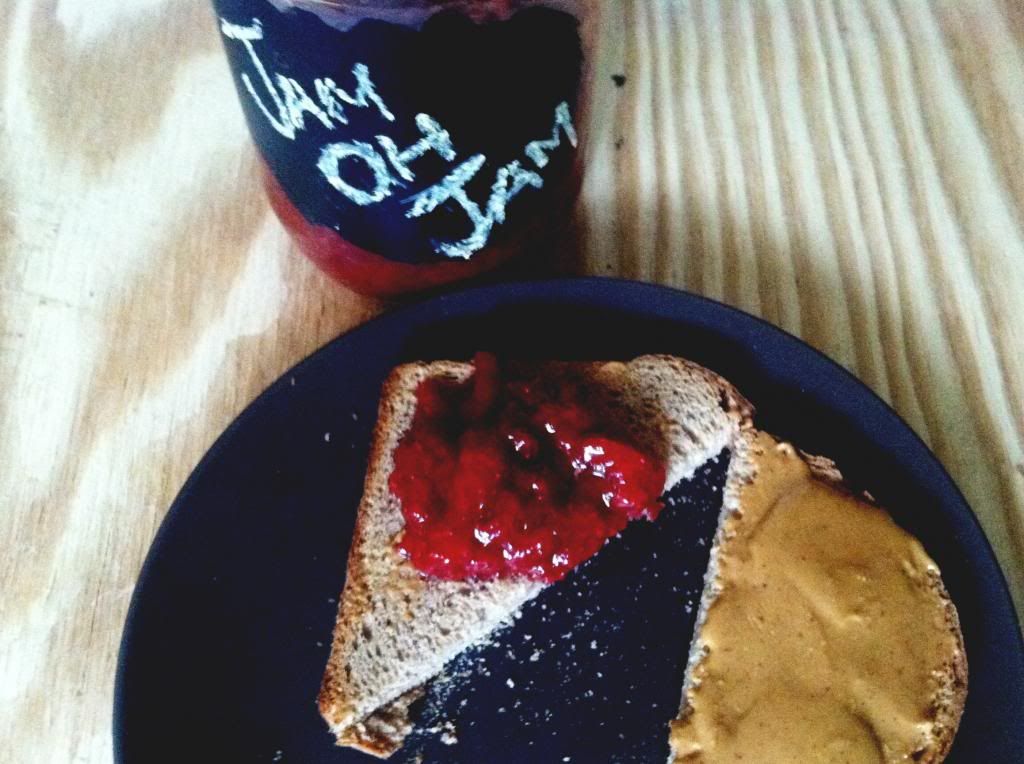 Peanut Butter and Jam Sandwiches are my universal answer to everything!
Having a bad day? Eat a PB&J
Having a good Day? Eat a PB&J
Ugly break-up? Eat a PB&J
Wedding day jitters? Eat a PB&J
So, with the many peanut butter and jam sandwiches I have and WILL devour there is no place for missing ingredients, especially on the count of my zero waste life. 

It's super easy and only takes 40 minutes.


What You Need (Where to Buy)
6 Cups of Packaged-less Strawberries (Local farmer's markets)
2 Cups of Bulk Sugar (Natural food co-ops, Most Whole Foods, Earth Fare)
2 Lemons (Your nearest produce aisle!)
How To
Rinse strawberries then chop 4 cups of mashed berries. In a heavy bottomed saucepan, mix together the strawberries, sugar, and lemon juice. Stir over low heat until the sugar is dissolved. Increase heat to high, and bring the mixture to a full rolling boil. Boil, stirring often, until the mixture reaches 220 degrees F (105 degrees C).
While cooking the strawberries boil a pot of water. Once the water has come to a boil, pour hot water into the jar in which you intend to put the jam.
 Transfer to hot sterile jars, leaving 1/4 to 1/2 inch headspace, and seal. Process in a water bath. If the jam is going to be eaten right away, don't bother with processing, and just refrigerate.