Photos by Bobby Boone
 Eco-tourism doesn't have to come packaged in a brochure from the National Parks Service. Sometimes it's literally some random guys walking down the beach. And not just any ol' guys, but men who were nurtured by the beach and learned explicitly about Kenya's large coral reef in school.
While traveling in Kenya in March, I had the pleasure of hanging out at Kikambala Beach on the coast of Kenya. That's right ladies and gentlemen, I got to dip in the Indian Ocean.
Funny story, we (me and 11 friends) arrived to the villa after a smokin' hot 2-hour ride from Mombasa's airport. Anticipating the smell of sea water and sound of clashing waves, we were instead greeted with a mile stretch from our villa gate to the ocean's tide.
Not what you would expect when the Air BnB description says 'beachfront, but when your home for the next three days sits on a coral reef, the waves dance back and forth every six hours of the day.
When the water is up near the villa, it is the perfect time to waddle in the water and exfoliate in the sand.
When the water is a mile away, it's time to go on a sea safari!
A sea safari is a great way to peak into the sea's ecosystem by encountering the many different creatures and plants that live on the coral reef.
Without the help of those Kenyan sea experts, we would have walked pass all that hides in the reef's crevices.
Sea urchins, porcupine like balls were all over the place, and it was advised that we wear shoes to not accidentally step on any, but also be courteous and walk around them.
We saw sea cucumbers which are black shiny sea critters, that of course, are in the shape of a cucumber.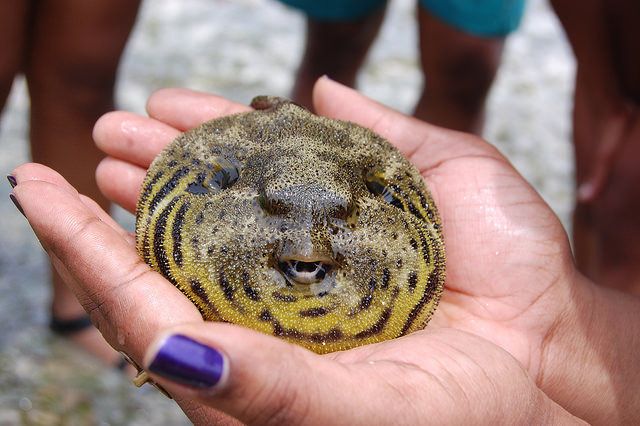 As we walked, the sand turned to a cemetery of old sea shells, and then to calcified rock.
After what felt like 30 minutes of walking, picking up shells and eating sea lettuce; we made it to the water, which was crashing against the reefs rocky surfaces.
Unlike the water at the shore, the water was clear and cold, foaming up in temporary bubbles. I had to dip my head in for a little baptism, ashe!