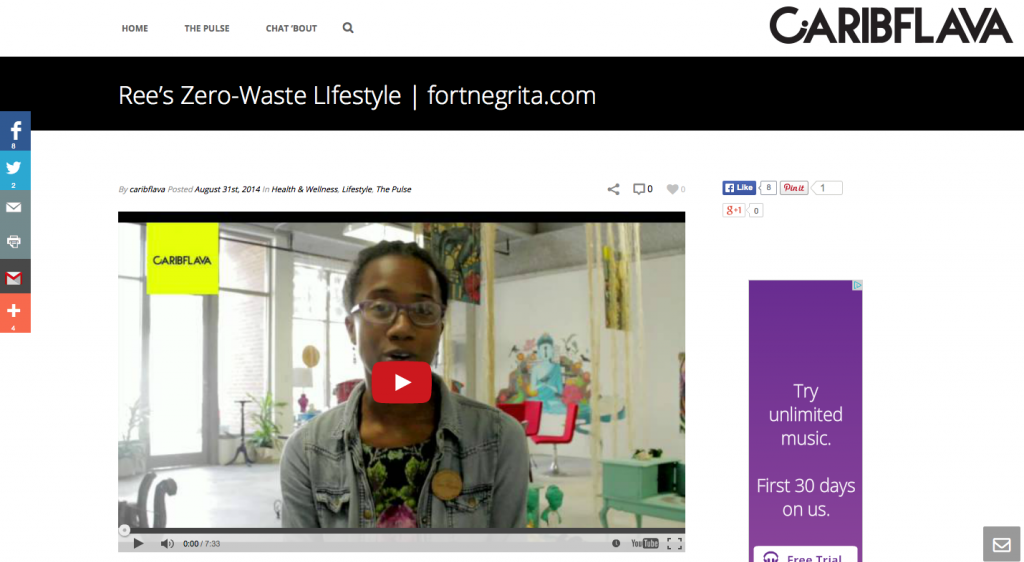 During Downtown Atlanta's Pop-Up series I was able to meet the charismatic Quianah Upton of
Arbitrary Living.
I stopped pass her antique shop on Friday, when I met another woman-on-fire Stephanie Hasham. She runs a blog
Carib-flava.com
and got me on camera for her 'Lime Break'  edition.
I talk about my transition into Zero Waste life, bad spending habits and why my momma' always thought I was the weird kid. Click
here for the full post
!