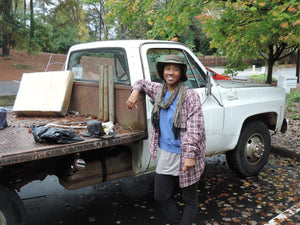 How do you zero waste you home decor and households items? Buy used! I'm a huge supporter of the Lifecycle Building Center (West End) that diverts commercial and demolition waste form landfills buy providing the temporary home for the items until an Eco-friendly home improver (like yourself) purchases those items for your next project. LBC sells light fixtures, antique heaters, tiles, tubs, church pews and everything in between. Other places for used home decor and household items are Habitat for Humanity's Restore (Grant Park), Goodwill (varies) and Atlanta's Freecycle sites.
---
• Atlanta • Zero Waste • zero waste atlanta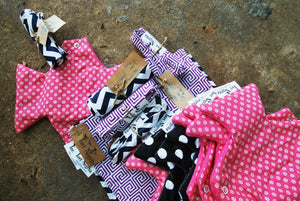 There's nothing like needing a reusable menstrual pad, at the moment when you NEED a reusable menstrual pad, like at the start your cycle. You've been thinking about trying zero waste feminine products: a reusable sanitary napkin or sea sponge, hell, even a menstrual cup, but you never made the time to research, make orders and have them ready by the time that egg dropped. Luckily, zero waste and minimalist women in Atlanta have access to menstrual pads on demand at HodgePodge Coffeehouse and Gallery right off of Moreland. This women-owned (yes two!) coffee shop curates a mini boutique for...
---
• zero waste atlanta • zero waste olive oil atlanta
My favorite place for olive oil in Atlanta is Sevanada, they also carry safflower oil. There's also Wahoo! Wine & Provisions (Oakhurst) and Splash of Olive (Decatur), where there are limitless olive oil and balsamic vinegar options.
---
• zero waste atlanta • zero waste peanut buttter atlanta
Bring a clean and empty Mason jar to Sevananda, Whole Foods, Earth Fare or Fresh Market to get nut butters in bulk. Visit customer service first to get the tare weight of your glass, then fill-up on nut butters in the bulk aisle.
---
• zero waste atlanta • zero waste milk atlanta
There is a company called Homestead Creamery based in Virginia has created a closed-loop process for distributing milk. When purchasing Homestead Creamery milk, the consumer pays a $2 deposit for the glass milk container. The glass container can be returned to the store to received the deposit back , or if buying more milk, the deposit can be used for the purchase. Homestead Creamery can be found in most Kroger stores and Whole Foods in the metro area.