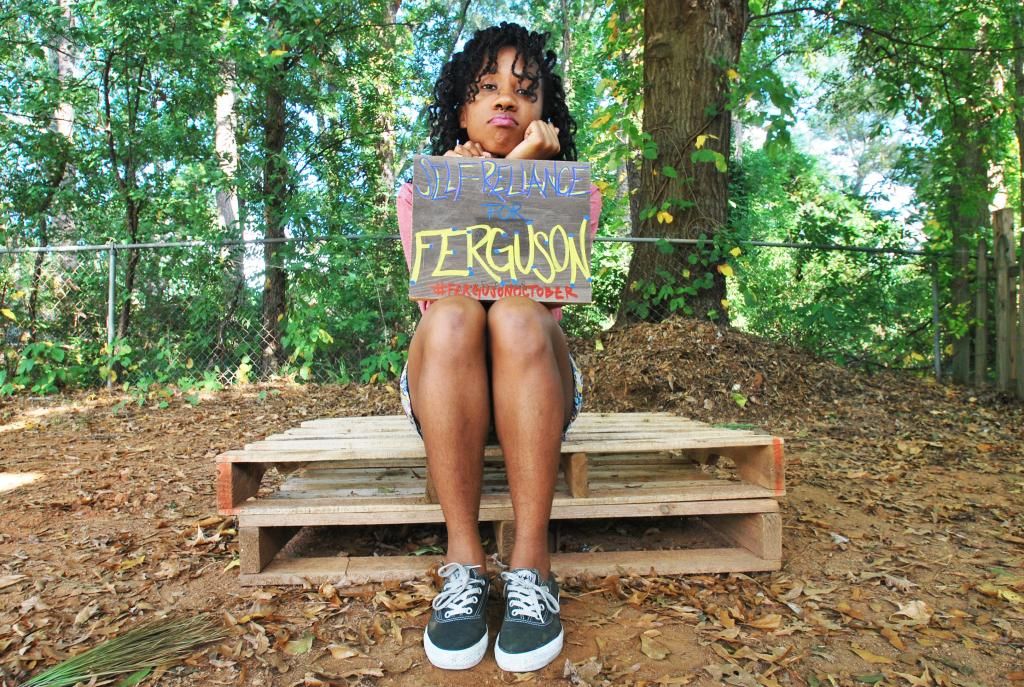 Let's think bigger than a month in response to 17-year-old Michael Brown's death, and the many other recent murders of Black beings in America. In the span of #fergusonoctober happenings, we have delivered quotable speeches, rallied with picket signs and pushed for sentencing; but these things have not (and will not) change the conditions.
Yes, seeking justice for Mike Brown is necessary, but after Darren Wilson is sentenced, what's next protestors? Will you scream until your voice turns into a contrite squeal, and keep your hands up until they become doll-like limp?
Signs with the reoccurring words "Black Lives Matter," allude to a cowardly plea that Black Americans have to prove they are worthy humans.  We are depending on other people to validate our livelihood, and not only referring to safety, but also food, clothing and shelter.
Instead of
igniting conversation about going to jail
, which would only give more money to the opponent, let's begin conversation that renders definite solutions. Through the practice of self-reliance we relieve ourselves of dependency, and move our race to a state of solidarity.
WE
prevent the next rainstorm of Black casualties.
Self-reliance is granting yourself absolute control over your own sustenance (and that of your family) by adopting sustainable planning, agricultural skills and technology that diminish systematic needs.
Self-reliance has been around for a while. In the past, many leaders have supported the idea of self-reliance including Malcolm X, who was an opponent of desegregation, and Marcus Garvey, who promoted returning to ancestral lands, but in plain sight, their principles were shelved.