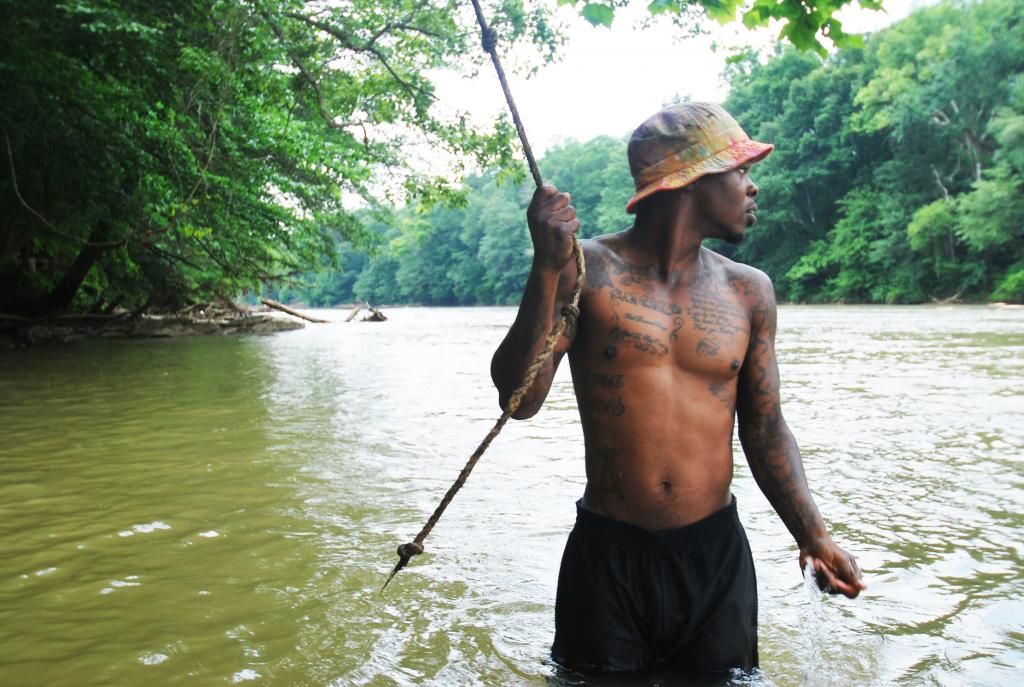 After volunteering all Saturday under the hot sun for
Keep Atlanta Beautiful
, I was looking forward splashing around in some chilly river water.
I was expecting to go right after my stunt with KAB, but with the day getting late, we decided to wait until Sunday.
That night I pack up Zero Waste snacks; tortilla chips, hummus, grapes, a veggie sandwich and a mason jar full of water and dreamed of wading in the water the very next day.
The weather forecast expected possible rain, but either way I would be backstroking in the Hooch, so I wasn't too bothered. I left the house around 11am to meet my friends at the North Springs Marta Station. They scooped me up and we rode to the
Chattahoochee National Park
in John's Creek.
Before getting out the car, I had shed my outer clothes and re-checked my book bag for everything I needed.
We walked through the trails a bit, climbing large rocks and stepping over rotted tree bark. While walking, we sung some 90s R&B favorites and picked at moss growing from the trees.